Thanks to Donpaul McAllister for providing this article and his effort in revealing this issue, gathering information and finally getting Vox to fix it for new production series. Also thanks to all other helpful people at the Gear Page and Vox forums.
This article provides a fix for a known issue with some (older) models of the AC30HW series. This issue has been acknowledged by Vox and listed in the Vox service updates (available to authorized repair centers) as "modification to prevent noisiness when a brand of EL84 output tubes are used that are any other than the original Ruby brand of tubes" (info provided by authorized tech). The update has been tested by Vox and requires no additional parts.
The issue was first found when trying to use different EL84 tubes besides the stock Chinese 'Ruby' branded tubes. We specifically tested with JJ El84 tubes from different sellers. This is the result, the first half of this sound-file is with stock tubes, the second half with the JJ's:
Sound Sample 1
The issue:
There are four specific resistors placed on the board. This location is not where these resistors should be in order for the amp to perform reliably with different tubes.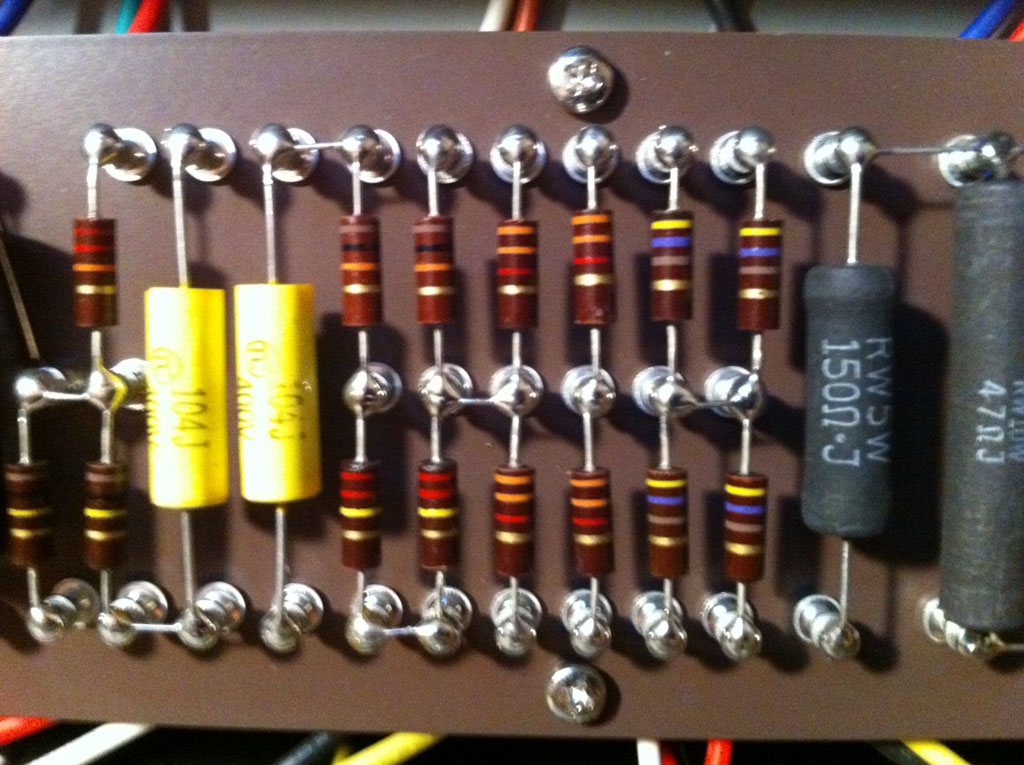 The fix:
The fix is simply moving the 'grid stoppers' (Resistors) off the board and to pin 2 on the EL84 tube sockets. Here are the before and after pictures, please click on pictures to enlarge: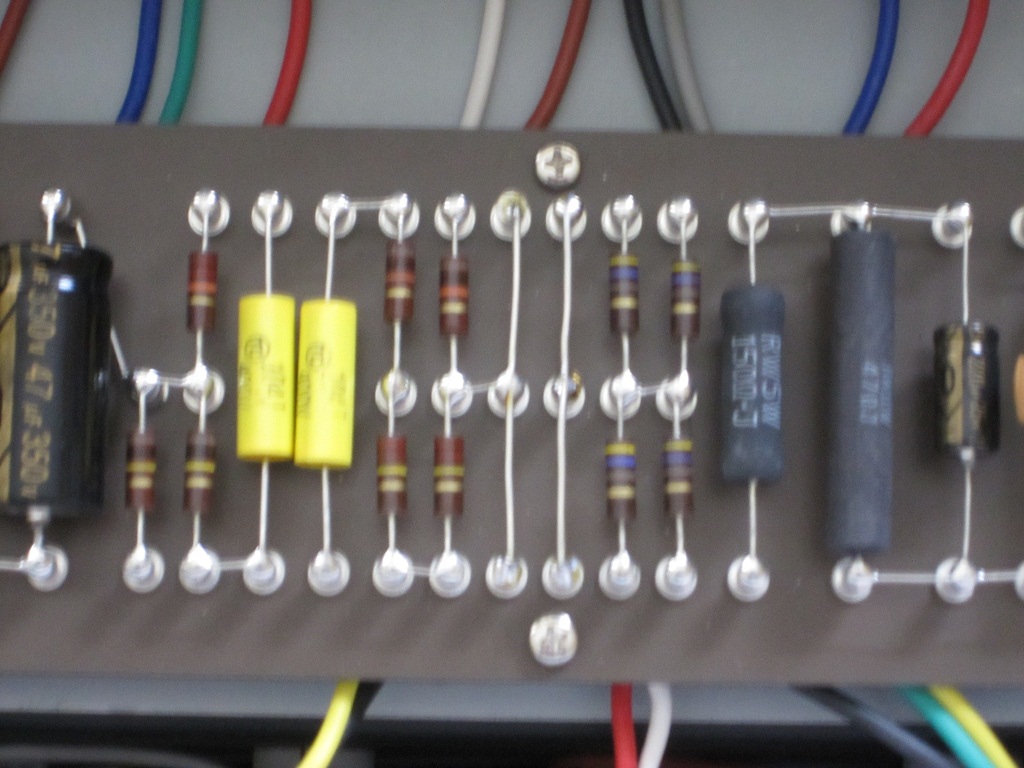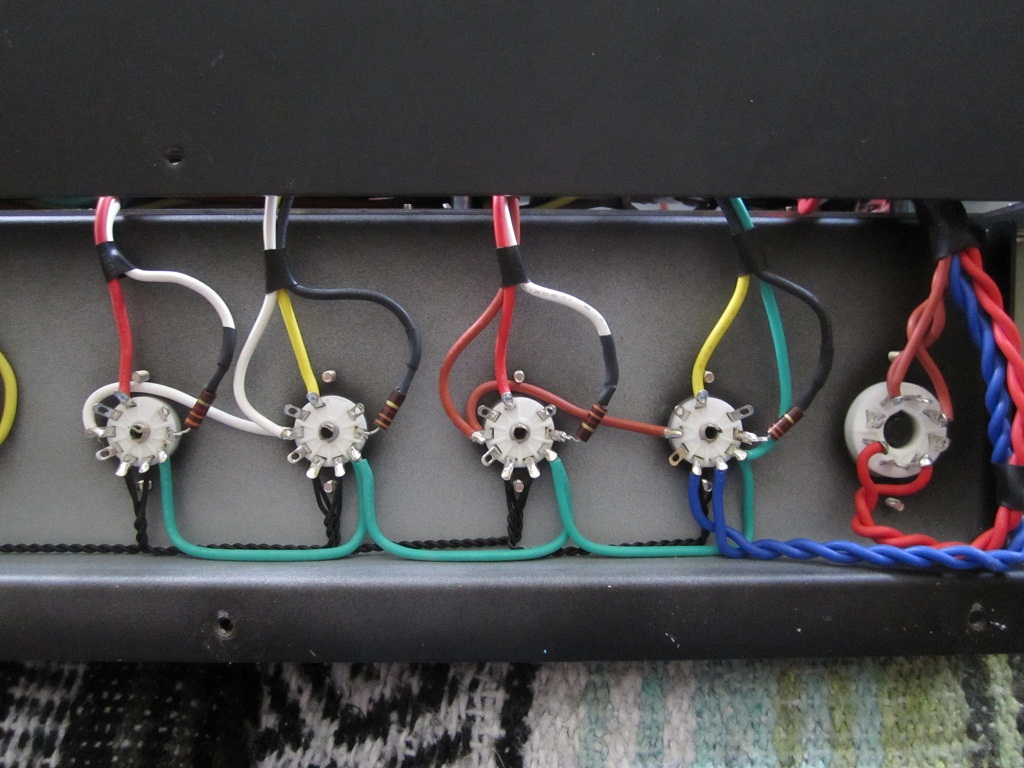 After completing this change, this is the amp using JJ tubes (no more issues!):
Sound Sample 2
(thanks zacha1)
Final comments:
Outside of this one design flaw, the construction of the amp is very good and the handwired work is excellent. Vox responded quickly on the official forums, were very nice to deal with and covered the issue under warranty, offering to pay shipping cost for anyone without a local authorized service center. The issue has been successfully fixed in current production.
Author: Donpaul McAllister
Zuletzt bearbeitet von einem Moderator: