Thanks a lot to Lyle Caldwell for sharing hix experiences on modding AC30s to vintage specs.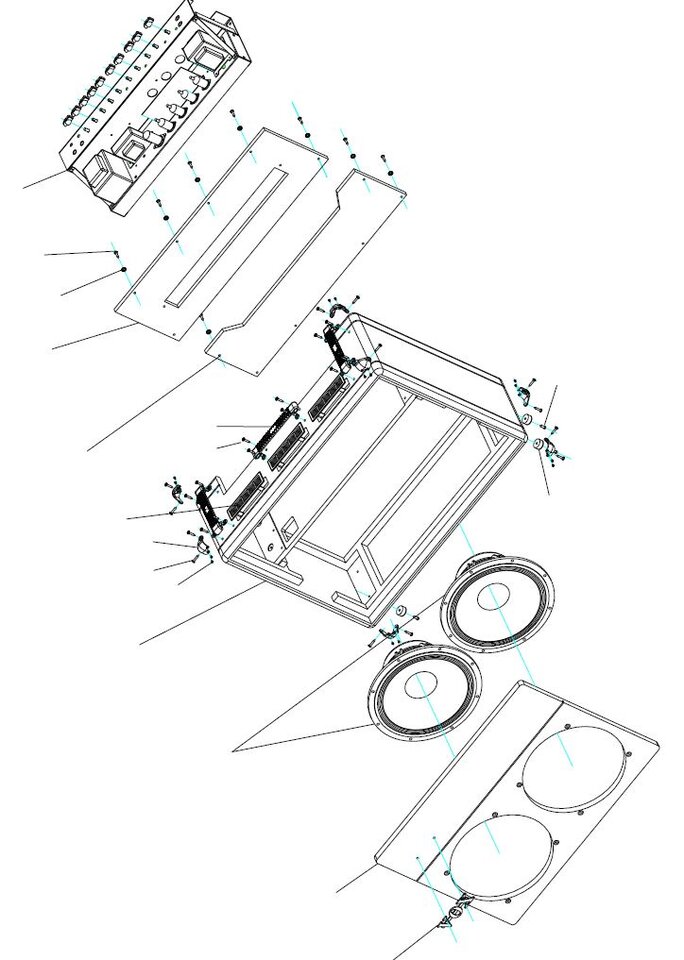 I work on a lot of Vox AC30s, from the '60s to now. They all have peculiarities. I'll start off with the Custom Classic series.
First, I'm not slagging this amp in the slightest. It's extremely well made and designed and can sound fantastic. In many respects it is a much better amp than the previous made in UK TBX series (I'll get into that later).
But it has a few drawbacks.
First, there was so much chattering on the net about "jangle" and "sparkle" and "Beatles" that Vox voiced this amp differently from other AC30s, to appeal to those who thought the amp should sound a certain way (even though AC30s don't sound that way at all).
History - the Beatles didn't use AC30s after the first record. The "jangly" Beatles sound was AC50s, AC100, various solid state Voxes, and Fender amps. The Byrds used a combination of DI and Twin Reverbs for their "jangle".
The AC30 has never been a "clean jangly" amp. In their natural state they are a wonderful amp when clean but they have low clean headroom and the real magic is when they are at the edge of clean and overdrive, where they break up and clean up responding to playing dynamics. Don't think Beatles/Byrds - think REM, U2, Yardbirds, Zeppelin. Not too dissimilar from the cleans coming from a Plexi, if the Plexi was being run into an open-backed 2x12.
Anyway, Vox voiced the Custom Classic to have a lot of clean headroom (too much IMO) and to be bright (too bright IMO). This especially makes the stock amp not take drive pedals too well as the overdrive sounds fizzy into such a clean bright preamp.
Here is how to make the amp sound/behave like a "proper" AC30.
1 - R6 and R7 are the plate resistors for V1 (Top Boost and Normal channels). In the Custom Classic they are 100K resistors. Change these to 220K resistors.
2 - there is a 120pf bright cap (C13) across the Top Boost volume knob. The "vintage" spec for this cap was 100pf, but to sound more like a 40 year old AC30 with 40 year old speakers I find that 68pf is a more pleasing value.
3 - Vox went with a 56pf treble cap in the tone stack (C16). Changing this to the "vintage" 47pf value very slightly reduces the treble.
4 - they have made the Normal channel fairly useless in tone (way too dark or way too bright) and limited its max gain. Jumper the 330K resistor ahead of the Normal volume pot (R49), change the 220pf bright cap (C12) to a 100pf cap, and then put a 68pf cap across lugs 1 and 2 of the Normal volume pot. This will allow the Normal channel to have more gain and go from a warmer but not too dark sound to a brighter but not too bright sound.
5 - Vox effed up the effects loop due to a typo. In many Custom Classics there is a drastic loss of low end when the effects loop is on. Many people think "the loop sucks" as a result. It's actually a fantastic effects loop once one capacitor is changed.
The schematic had a typo - they put .22uf where they meant to put 2.2uf, and the factory followed suit. So all the earliest runs of Custom Classics have .22uf caps on C109. If you change this one cap to 2.2uf or larger (4.7uf, 10uf, whatever) all the low end comes back and the effects loop is absolutely great.
I called this cap to the attention of Vox a few years back, and for a while the factory was using the correct larger cap here. Then someone at the factory messed up a memo and the larger cap was being used for C108, not C109, and the low end problem returned. The larger cap is fine for C108, but C109 has to be larger than 1uf for the lows to be unaffected.
So, look at the board on your amp that has the effects loop jacks/switch. Find C109. If it is a yellow box cap, it needs to be changed. If C109 is an electrolytic (looks like a battery, not a box) you're fine.
These are just a part of the mods I perform on these amps, but these are simple, inexpensive, very important mods that many AC30CC owners could perform themselves. So here they are.
EDIT: For having a schematic you can search for the
AC30CC Service Manual
Author: Lyle Caldwell
Zuletzt bearbeitet von einem Moderator: